---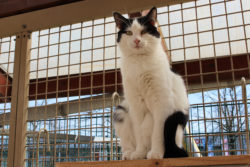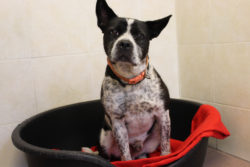 Filou                                                          Aiko
Your support is indispensable to our survival; nothing would be possible without your assistance !  
Our bank account details : 
BELFIUS: BE 57-0682 0361 3535
ING        : BE 71 -3100 0291 8069
You can help us
Providing our animals with food such as rice, pasta, fresh or frozen vegetables, sardines, tuna in water, canned cat and dog food, dry food for cats, cat litter, plastic baskets, covers or towels.
To help us keep overheads down, we welcome A4 paper, all stationary items such as tip-pex, adhesive tape, post-its, biros, felt-pens
stamps
Cleaningproducts such as floor detergents, window cleaning sprays, Dettol, sponges, rags,…
We try to provide raffles at our various year-round events, which always make for lucky winners. We appreciate little trinkets for the home or decorative items that you no longer need, as the raffle is always a much- welcome source of income.
If it is difficult for you to come to us, do call us, and we will come round at you convenience