It's time to adopt your HELP ANIMALS mask !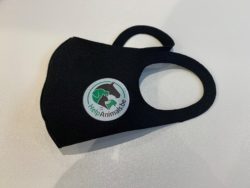 To protect your friends and family…
To protect your loved ones…
To protect your colleagues…
To protect yourself… so that your little (and large) four-legged friends can keep their owners in good health…
They are available to buy in our shelters, and cost just 5 euros,
or to avoid making a trip ….
Order them by making a bank transfer for the due amount to our account
BE71 3100 0291 8069, with reference : Mask.
  —> As soon as we receive payment, they will be sent to you by post, to the address given on your transfer!  !
Number of mask

(unit price 5€)

Delivery costs

TOTAL

1

1 €

6 €

2

2 €

12 €

3

2 €

17 €

4

2 €

22 €

5

2 €

27 €

6

2 €

32 €

7

2 €

37 €

8

2 €

42 €

9

3 €

47 €