WORKS at the ANDERLECHT shelter – 2017 – 2018
This time, the much-expected works have started on rue Bollinckx.
The former caretaker's building (with the old cat pensions) has been demolished (February- March) and all the rubble removed. Needless to say, it's a strange feeling to no longer see this building which was so much part of life at the shelter.
However, it had become necessary to demolish it and you won't be disappointed by the much larger and functional building which will replace it. Studies and surveys of the ground were made (we are located in a marshy area, close to the bed of the Senne river) and the screed should be placed in June. Construction proper is due to begin in July.
Once construction starts, assembly should be quick and we are confident that the building works will go well as we entrusted them to the excellent, highly-professional, company SIBOMAT and our architect, Maryline LAUWERYS, will make sure that everything goes to plan.
We have organised ourselves in such a way that life at the shelter continues normally and our animals are in no way disturbed by the ongoing construction. Adoptions continue to be concluded thanks to the work and good organisation of our team and our director.
We were unable to organise our traditional Open Door Days in June 2017 due to the building works, but we will do so soon!
Thank you for all your donations to help us finance these works which will provide much added-value to our shelter on rue Bollinckx, which we all love so much!
Starting the heavy work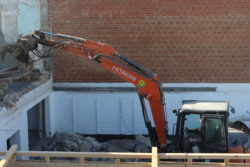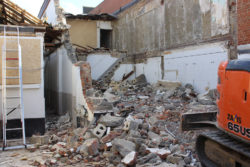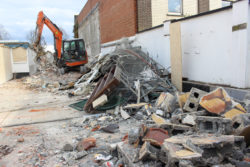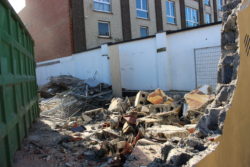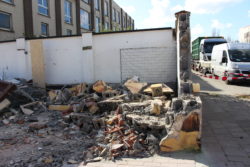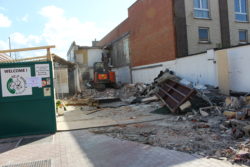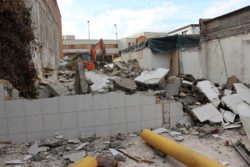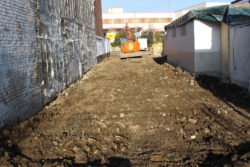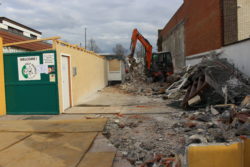 September 2017 "work goes on"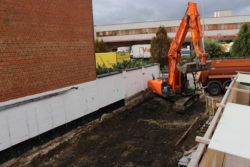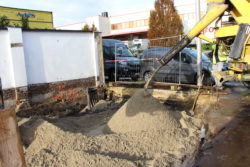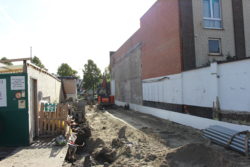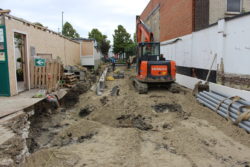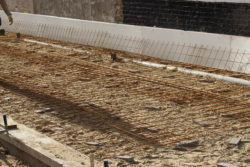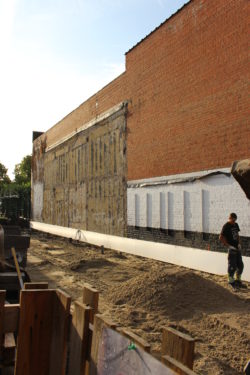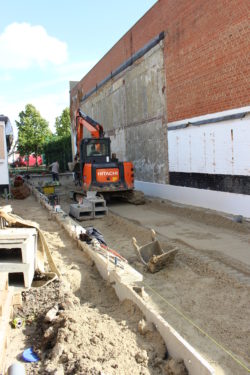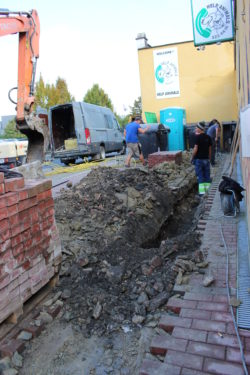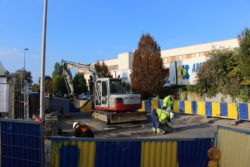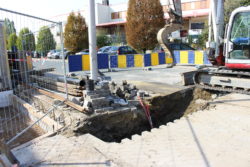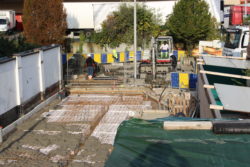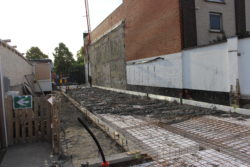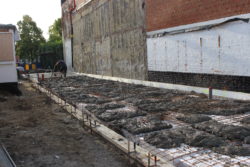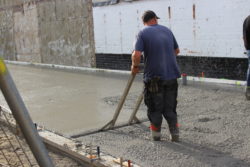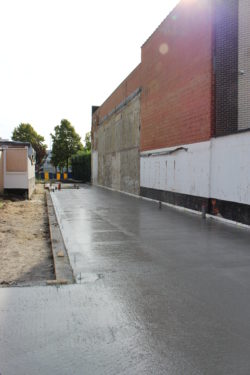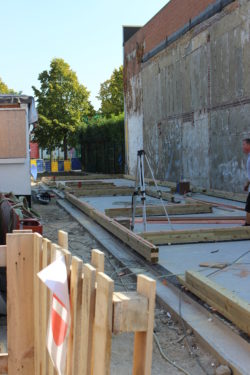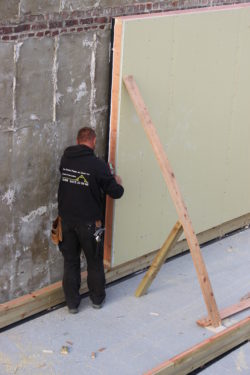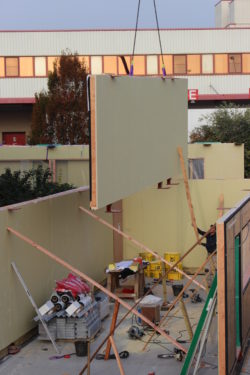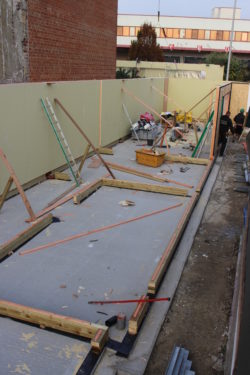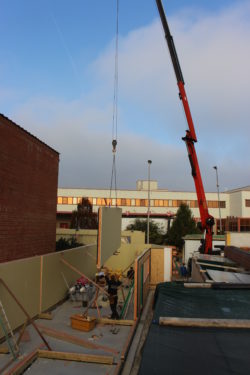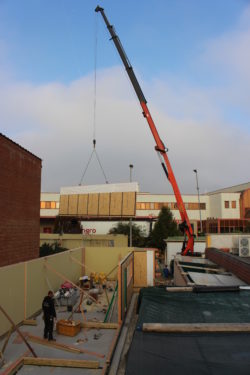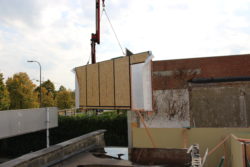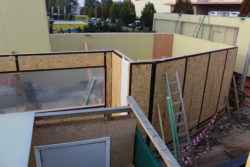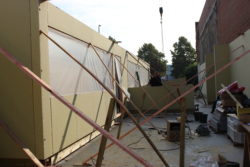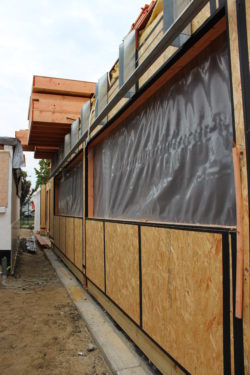 First floor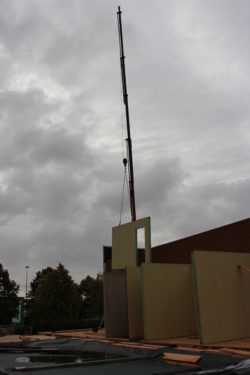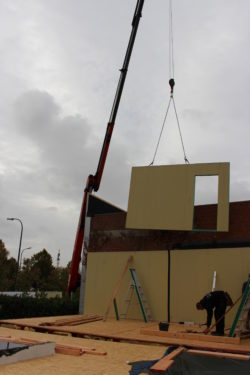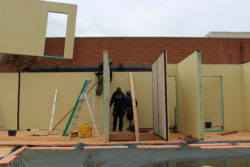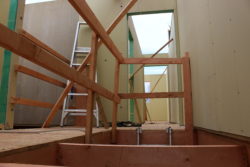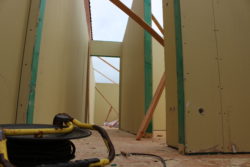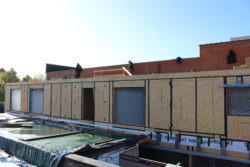 Second floor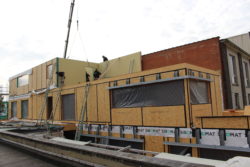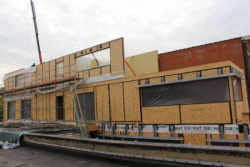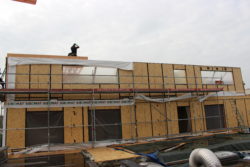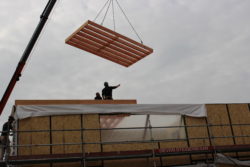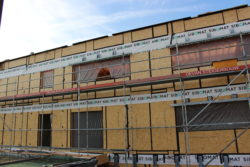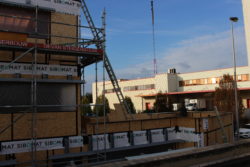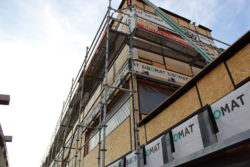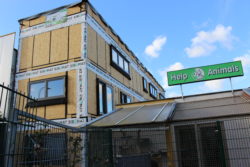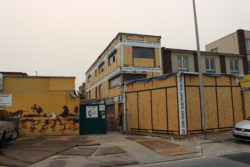 January 2018 – Brickworks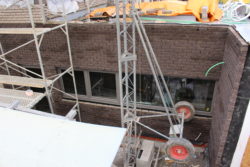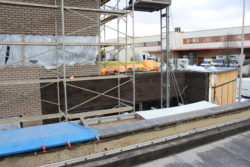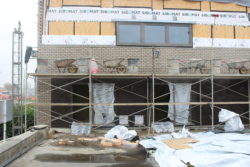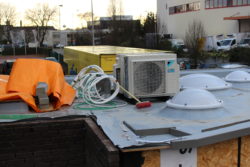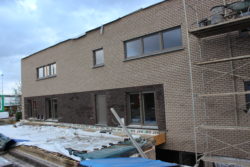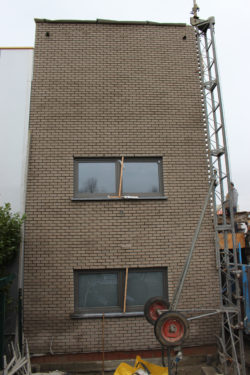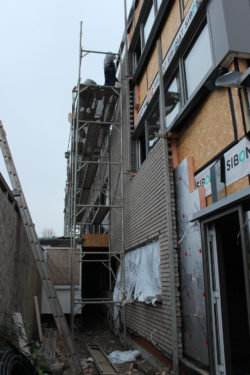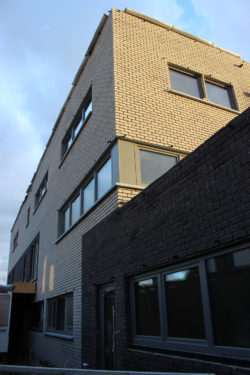 February 2018  The future offices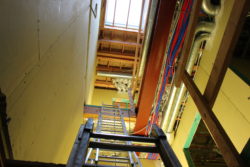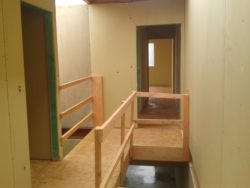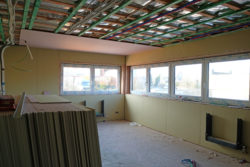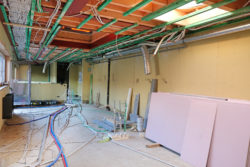 March 2018 – Jointing of facade bricks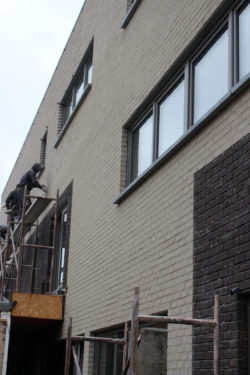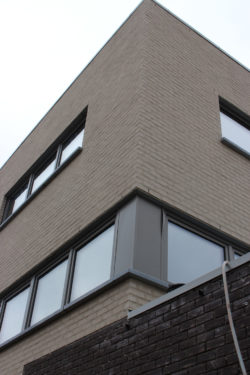 June/July 2018 Inside works is progessing!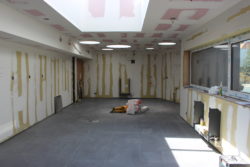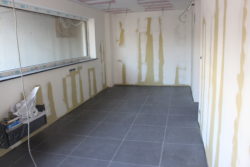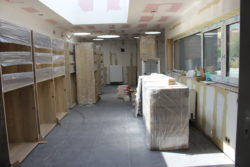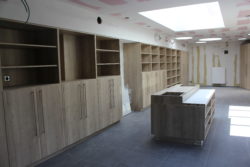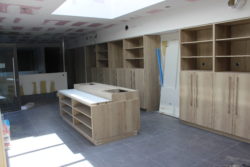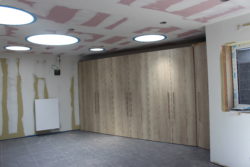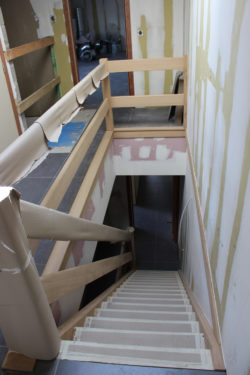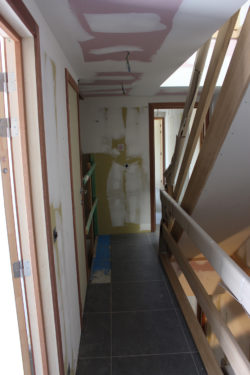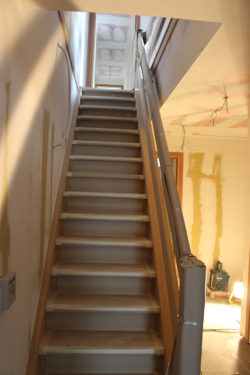 Our new offices – Novembre 2018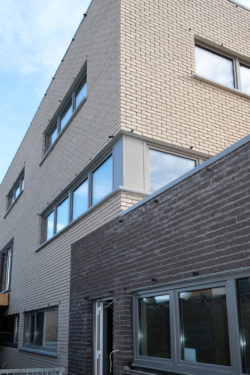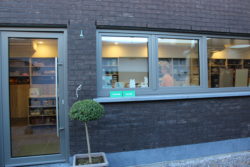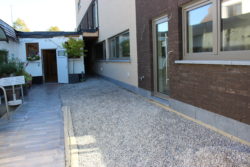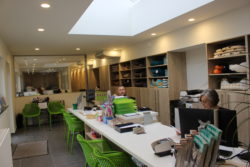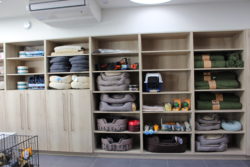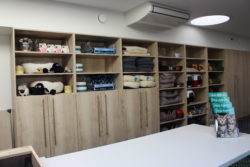 Reception office                                      Our new store
Start of work: small dog kennel – Novembre 2018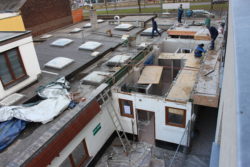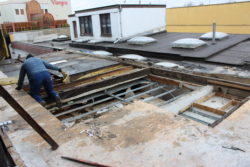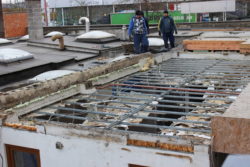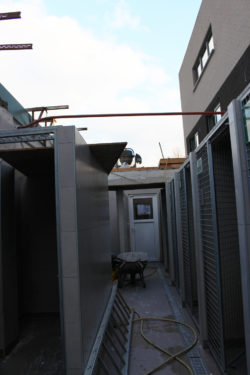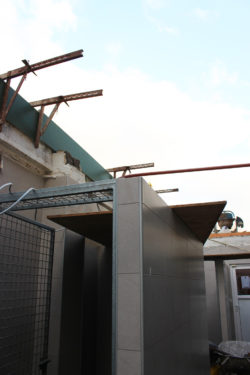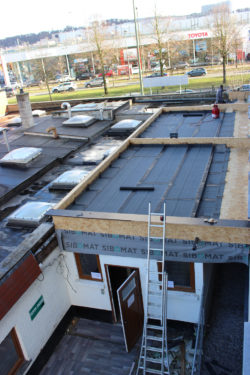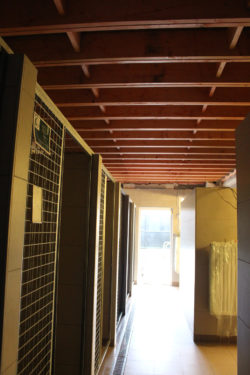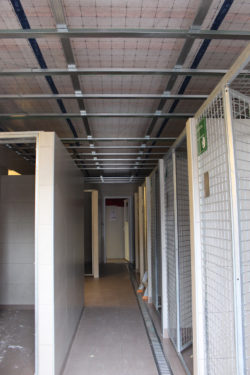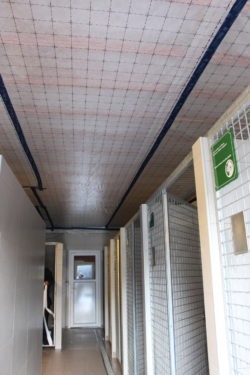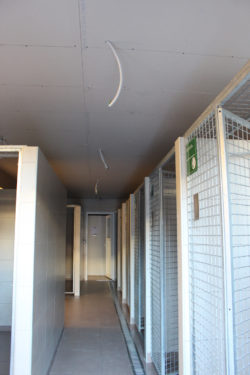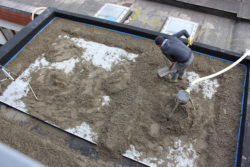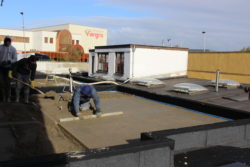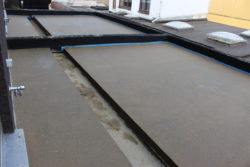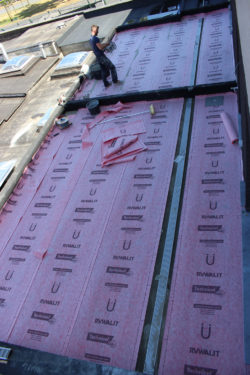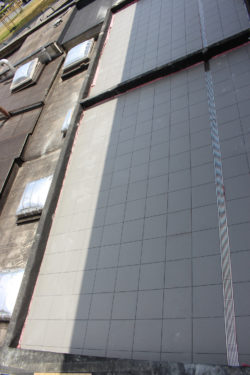 WORKS at the shelter of BRAINE-LE-CHÂTEAU – 2017 – 2018
At Braine-le-Château too, serious works have started and are progressing well and fast.
We have spent the last few months clearing and cleaning the whole property, trimming hedges and trees, putting up beautiful fences, protecting the fruit trees in the orchards so that our future residents won't damage them…
The property, which had been in a completely dilapidated state, was in bad need of cleaning up and the visual transformation in such a short time is spectacular.
The enclosed areas for goats, chicken, … are currently being put up (May 2017) and will in principle be finalised soon. We will also need additional protection (electric wires) to protect the chicken from the foxes' preying eyes. Even though the goats should keep the foxes at bay, it's better to be vigilant and outsmart them!
After that, the very spacious enclosed area for stray cats will be set up and arranged so as to welcome these often-forgotten animals. They, too, will find an ideal place of welcome at our new shelter which will help them be socialised.
The large meadows for horses have been fenced in with beautiful materials (natural wood) so as to harmonise with the surrounding rural style; the shelters and troughs for horses on these green pastures should also be installed very soon. That way, our horses can already be transferred from Courcelles to Braine-le-Château at the beginning of summer 2017.
The former stables (which were in ruins) have been demolished and the crushed rubble was used to make the future large parking area of the new shelter.
Construction of the stables and complete refurbishment of the building (including the new cattery) has been entrusted to the company HAIDA HOMES, specialised in refurbishments, under the vigilant supervision of our architects MARYLINE and YVES.
A magical place is thus starting to take shape and we promise you a pleasant surprise when, at the end of the building works (a few more months of patience!), we will be able to inaugurate this new shelter – a model of its kind and a paradise for our future two and four-legged protégés.
Starting the heavy work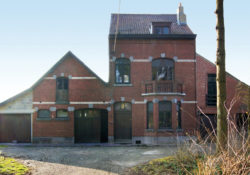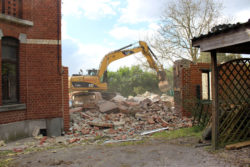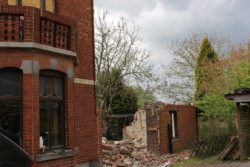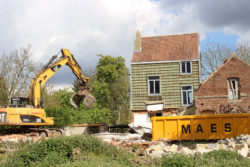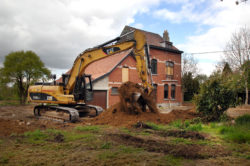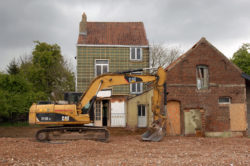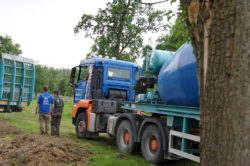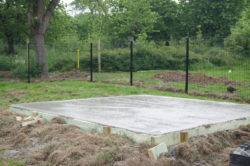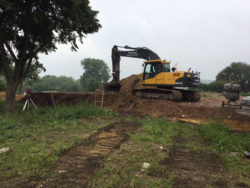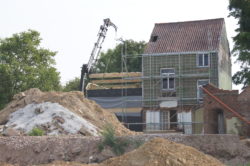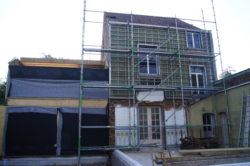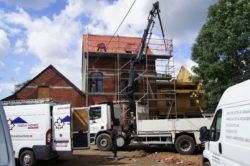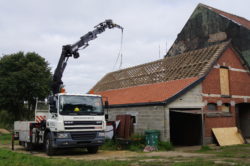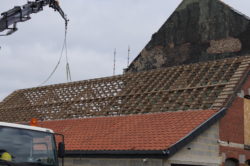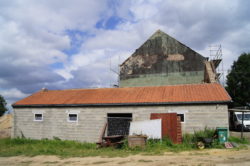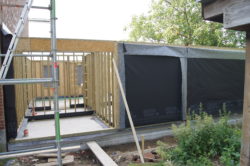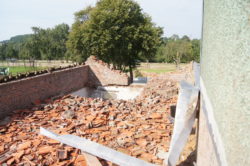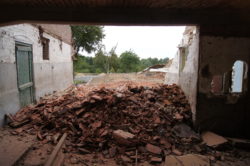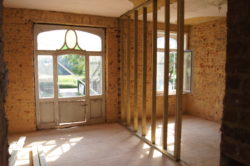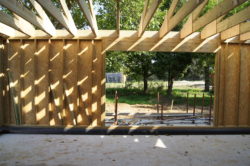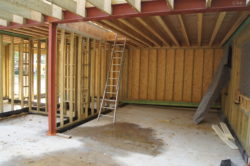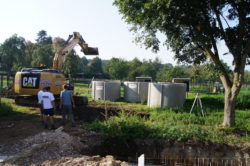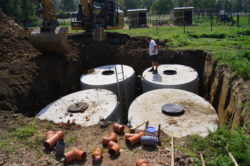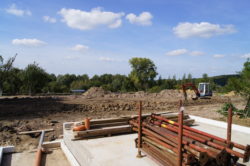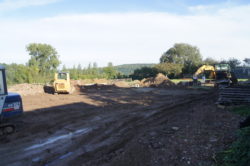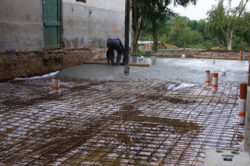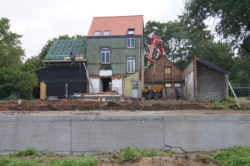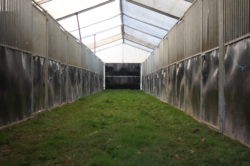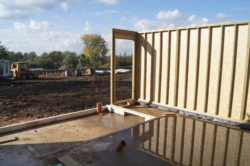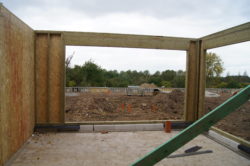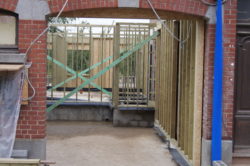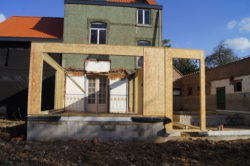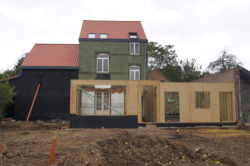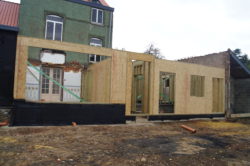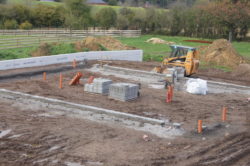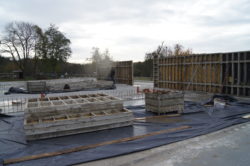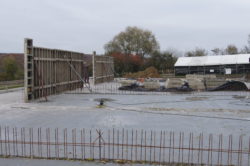 January 2018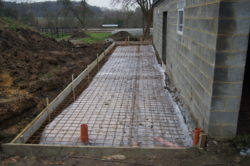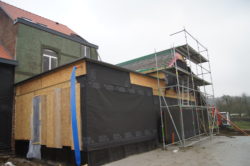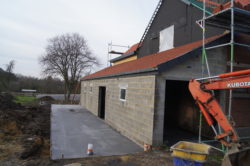 The stables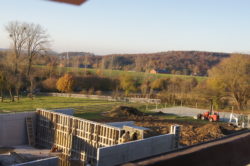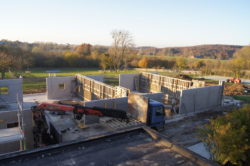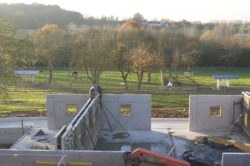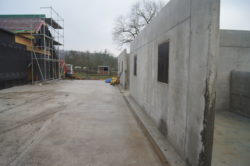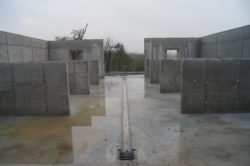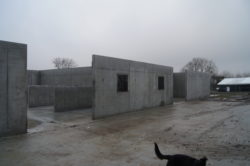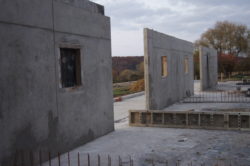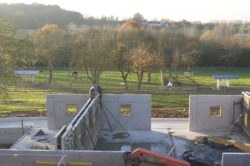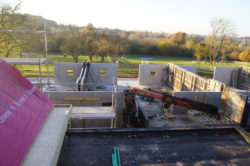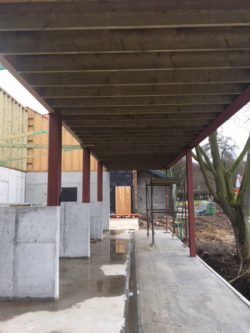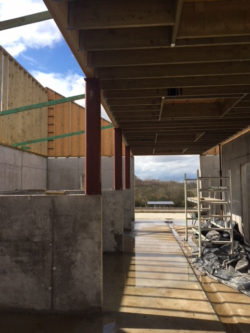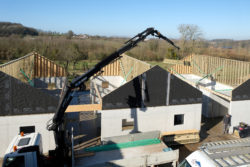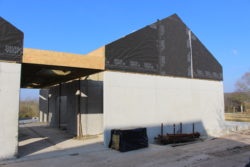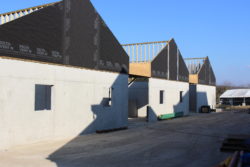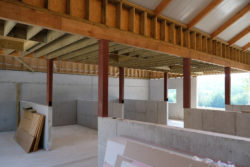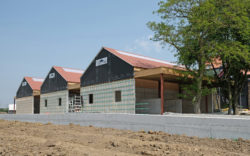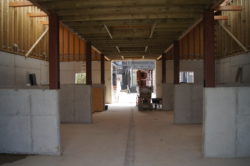 February 2018 –  Interior work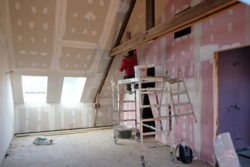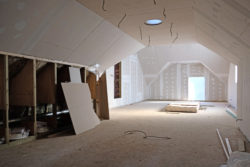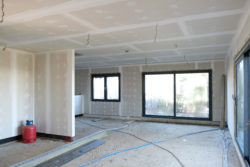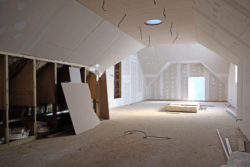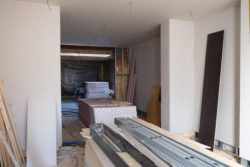 July 2018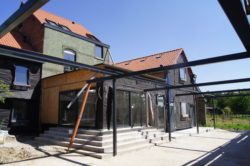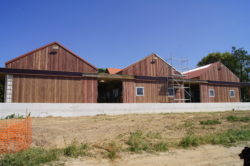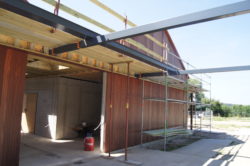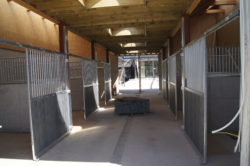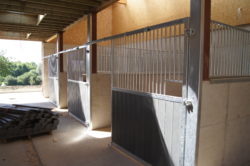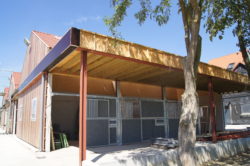 November 2018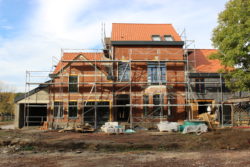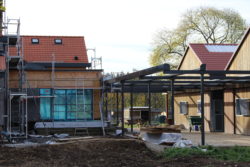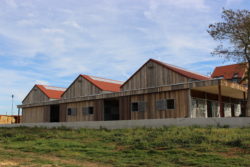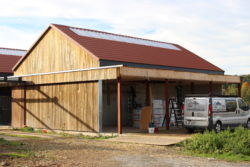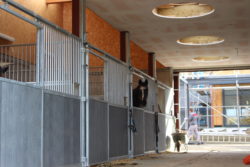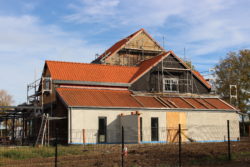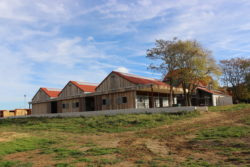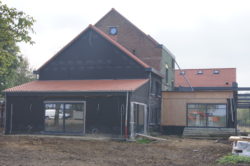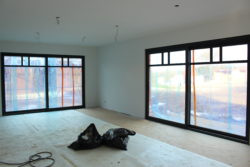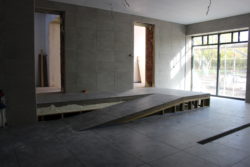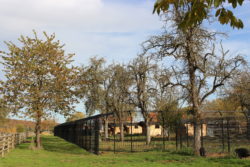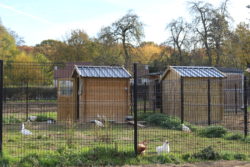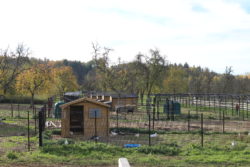 February 2019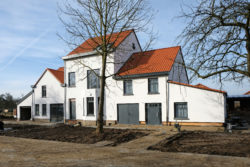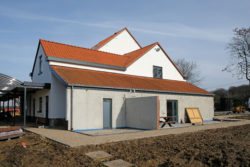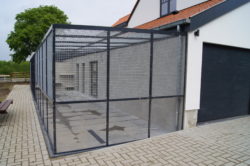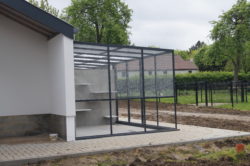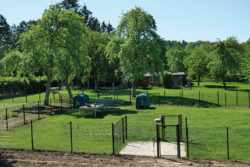 Very bright and friendly premises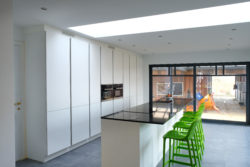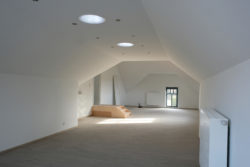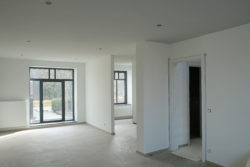 New visitor reception area