Our "cat" pension
A service we offer to cat owners….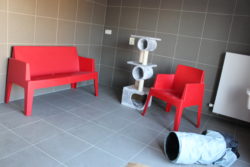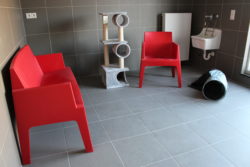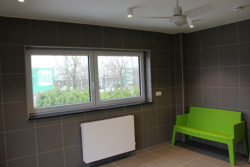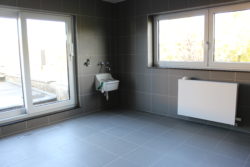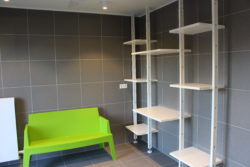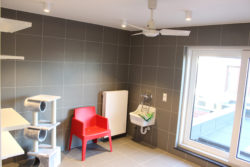 While it is generally rather easy to take your dog with you on holidays, it is another story for cats, since they are very attached to their environment and have a hard time leaving it. In addition, they are not used to be walked on a leash like a dog and they could escape or get lost at any time.
In order to offer you a safe solution, we have built 3 new comfortable rooms that can accommodate about twenty cats. These spaces reserved for cats are spacious, airy and pleasantly arranged: your cat will feel comfortable there!
We invite you, before your next vacation, to visit our facilities to see for yourself.
As your cat will be with others during his stay, it is essential to respect these conditions before booking the pension:
– be identified (electronic chip);
– be dewormed;
– have been treated for fleas;
– be sterilized / neutered;
– present their passeport proving that their vaccination (Leucosis, rhinotracheitis / Coryza, panleukopenia / Typhus) have been carried out within the required deadlines.
For any further information, please contact us by phone (02/523.44.16) or e-mail (info@helpanimals.be). We will be pleased to help you.
Please make sure you make your reservation in time so that we're able to fulfill your request, whether it is for your vacation, hospitalization… or a move!